Here are my favorite photos of last week on my instagram account "stylishtimes"
Geçen hafta Instagram hesabımda paylaştığım fotoğraflardan favorilerim sizlerle! Beni takip etmek isterseniz hesap ismim "stylishtimes
"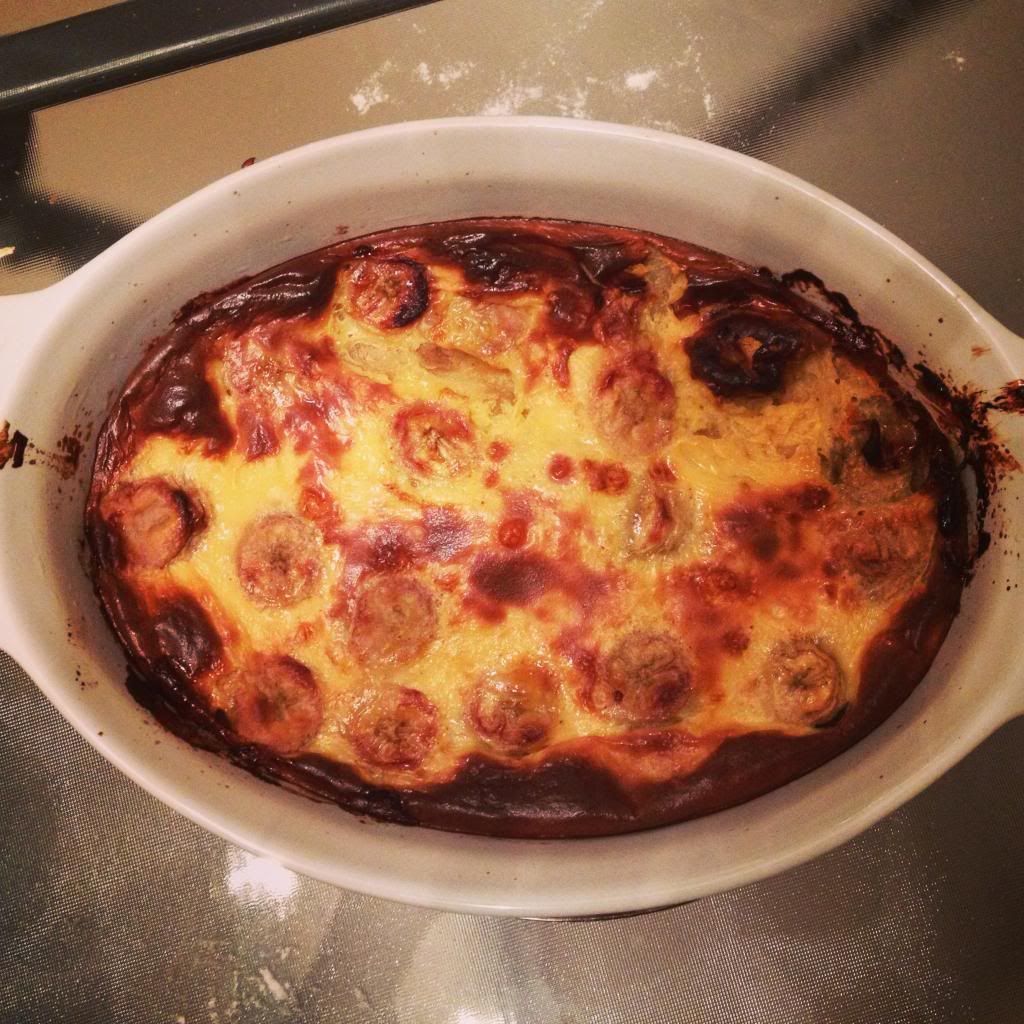 I cooked Clafoutis; the French dessert for the first time in my life. I used banana as the fruit and the result was delicious. / Hayatımda ilk kez Clafoutis pişirdim ve sonuç inanılmaz lezzetli oldu. Genelde vişne veya kiraz kullanılır ancak evdeki muzları değerlendirmek istediğim için vişneyi bir sonraki denemeye saklıyorum.
En sevdiğim kozmetik markalarından Clinique, Turkiye'de online alışveriş sitesini geçen hafta açtı ve bunu kutlamak amacıyla, blogumun adının ve blogumun sembolü olan şapkalı kızın bir versiyonunu bastırdığı tişörtü bana gönderme nezaketinde bulundu.
Clinique has opened their online shopping website last week and they sent me a custom made t-shirt with my blog name and logo on it. I really loved it and shared this great news on instagram.
Waiting for Simay Bülbül runway show at Mercedes Benz Istanbul Fashion Week
I had guests for afternoon tea last week and cooked a spinach quiche (click
here
to see the recipe), a Turkish salad called 'Kısır' and chocolate strawberries.
Geçen hafta akşam üzeri çayına gelecek misafirlerim için ıspanaklı kiş, kısır ve çikolatalı çilekler hazırladım. Ispanaklı kiş tarifini blogumdaki #cookwithme yazılarımda paylaşmıştım. Okumak için
buraya
tıklayabilirsiniz :)