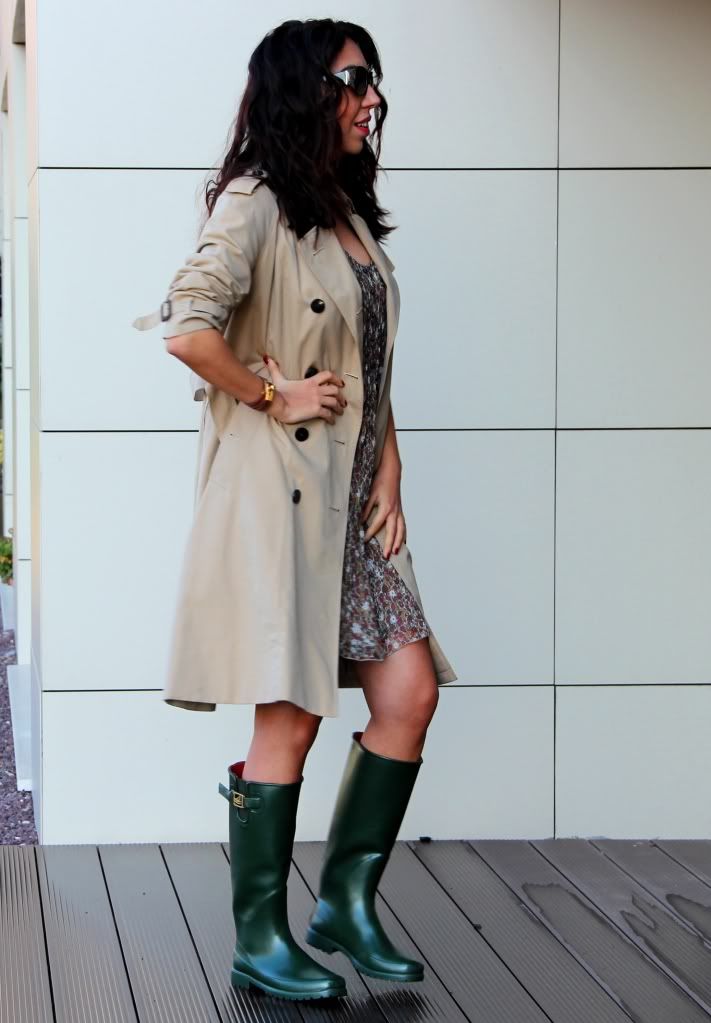 Yağmurlu havada ne giysek? deyince aklıma 2 şey geliyor. Biri trençkot diğeri yağmur çizmesi. Burberry trençkotum ile yıllardır yaşadığım aşkı zaten biliyorsunuz. Şu günlerde trençkot konusunda kavram kargaşası mevcut, o sebeple açıklığa kavuşturmak isterim ki bu fotoğraflarda gördüğünüz model gerçek bir trençkot örneğidir ve her Burberry mont trençkot değildir:) Yağmur çizmelerine ise oldukça mesafeli durdum uzun yıllar. Çevremde duyduğum yorumlar; ayağı kuru tutsa da sıcak tutmadığı yönündeydi.
Sperry Top-Sider
'in yağmur çizmeleri ile tanışana dek ben de bu yönde düşünüyordum. Ancak Sperry'nin yağmur botlarının iç kısmı polar kaplı olduğundan ayakları sımsıcak tutuyor. Ayrıca modelleri hem şık hem de oldukça kaliteli. Ben gerçekten çok sevdim ve sanırım her yağmurda bu çizmeleri giyeceğim :)
What to wear under the rain? 2 items come up in my mind whenever I hear this question. Trenchcoat and rain boots. You already know how much I love my Burberry trenchcoat. Rain boots however, were out of my sight for years due to the comments I had been hearing. "The boots keep the feet dry but not warm." Well, when I first met
Sperry Top-Sider
rain boots, I had the similar concern but whenever I saw the polar fabric inside it, I became willing to give it a try and I must say I am a big fan of it now. Warm and soft inside, good looking and stylish outside.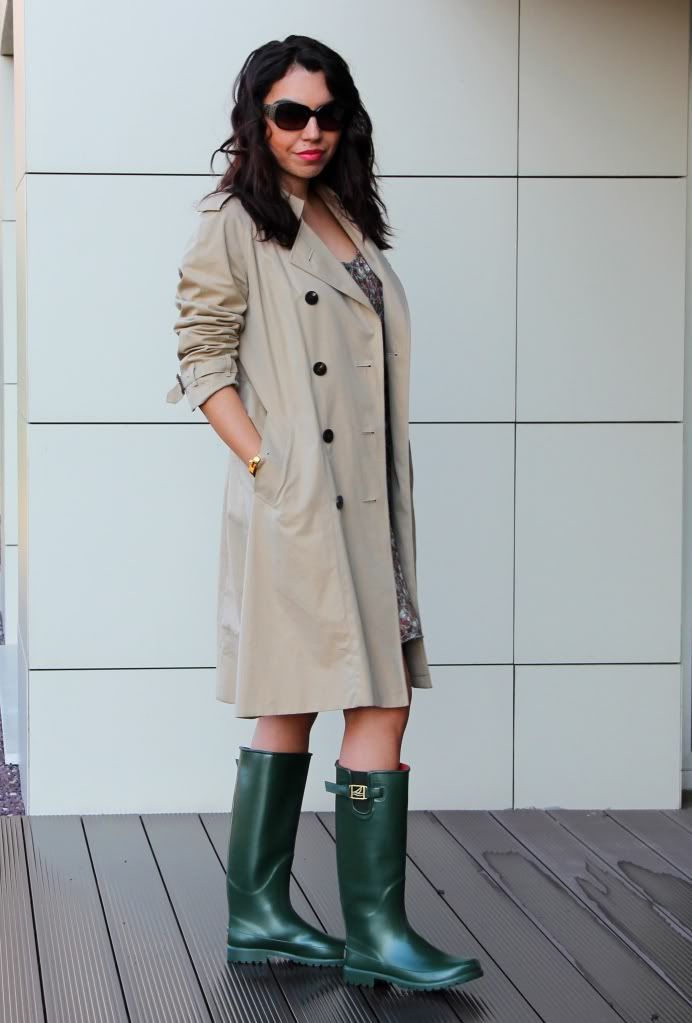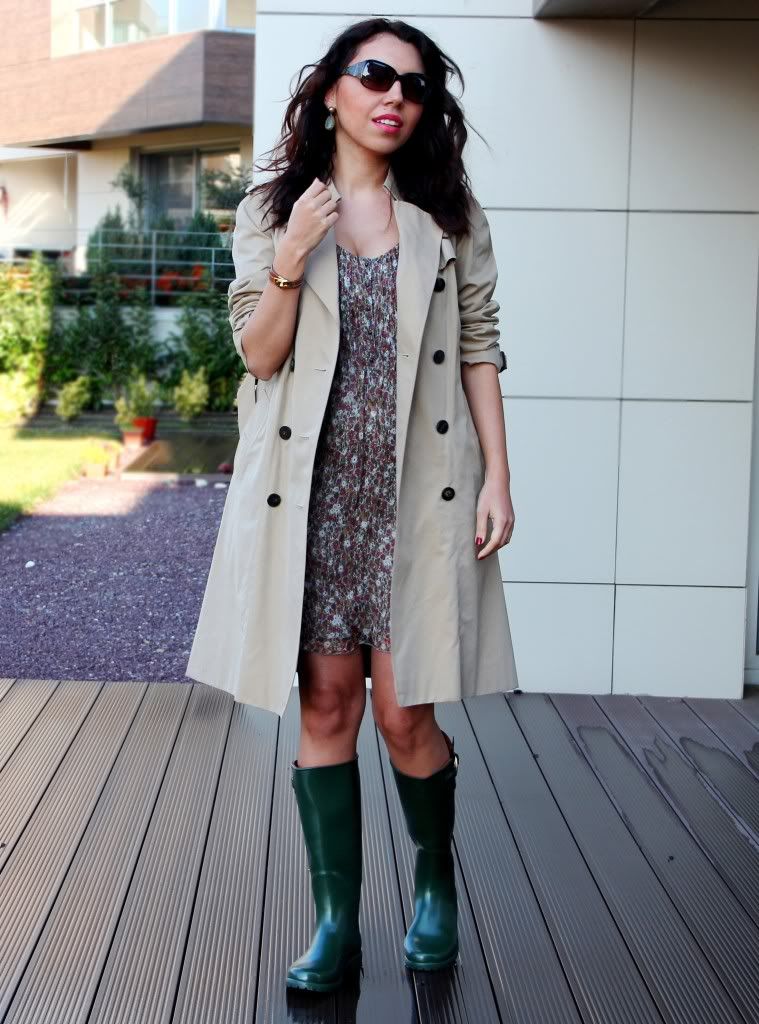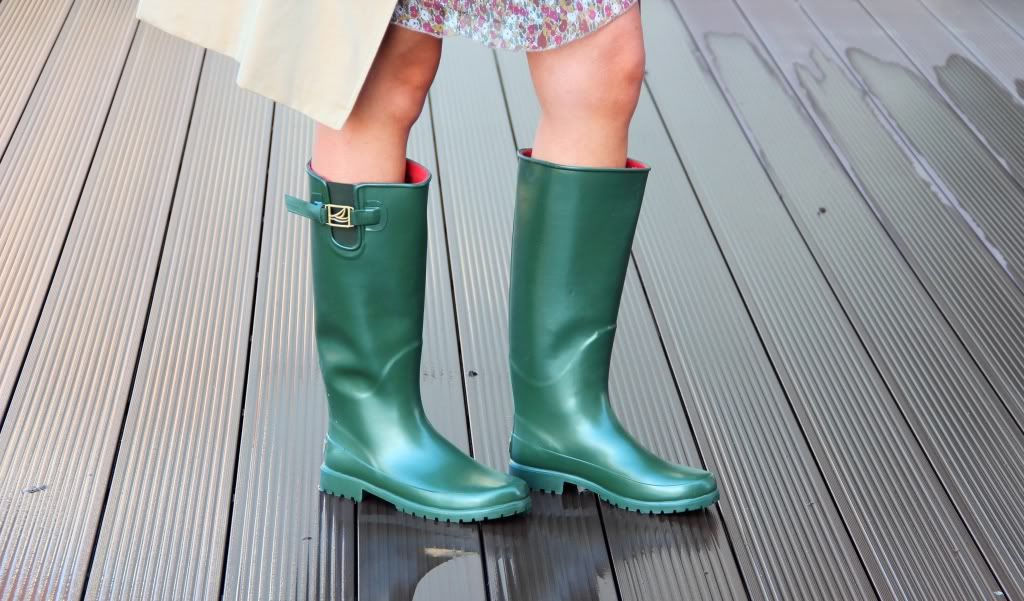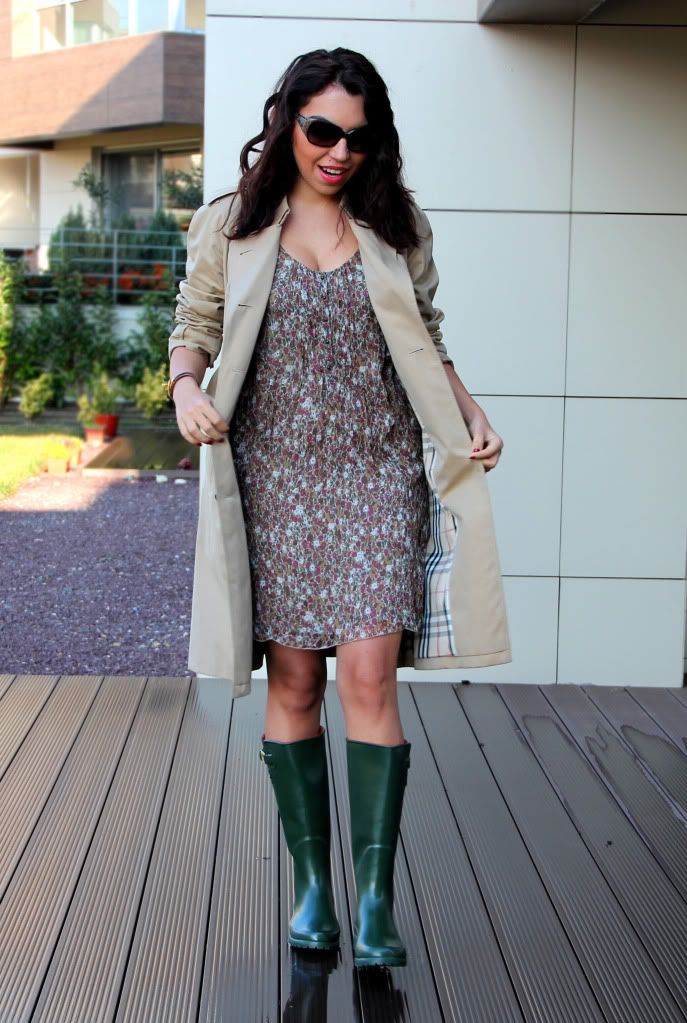 Burberry trenchcoat/trençkot, Yargıcı dress/elbise, Sperry Top-Sider rainboots/yağmur çizmesi, Hermes Kelly Double Tour bracelet/bileklik, Fendi shades/gözlük