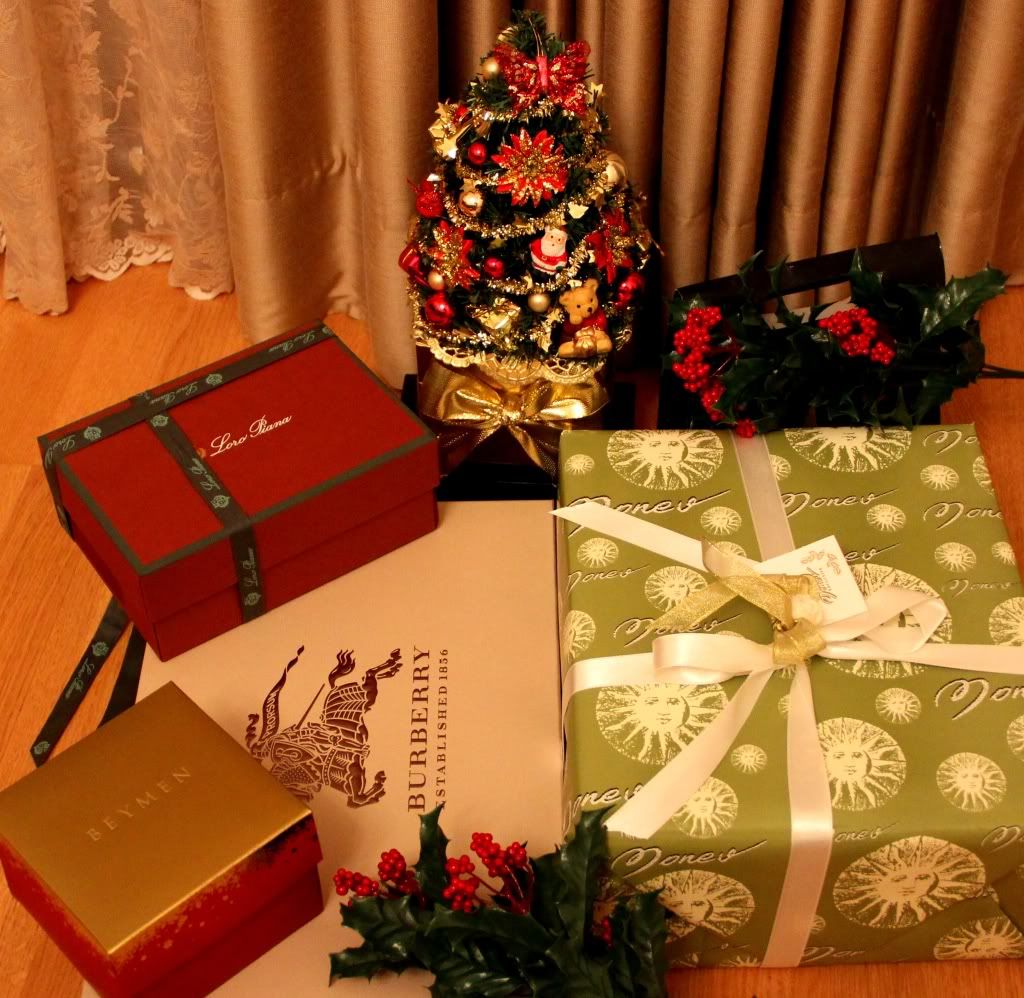 In our family, people love giving and receiving gifts for birthdays, holidays and New Years but never do this on THE day. It is usually before that special day and rarely a few days later. This year when the end of the year approached, I started receiving gifts from family members but as I love gathering them in their packs, watching them for ours, touching the ribbons, taking photos of/with them, I did not open them until today. I sometimes share the photos of the blog related gifts I receive from companies or some gifts from friends on instagram but I think family gifts should be private. So you won't be seeing what is inside these cute packages. However, it is the end of the year and I don't want to be the last person you hate in 2012, that's why I will show you one of them.
Bizim ailede herkes hediye almayı ve vermeyi çok sever. Doğum günleri, bayramlar veya yılbaşında hediyeleşme olayımız eksik olmaz. Tutturamadığımız şey ise hediyenin verileceği tarih. 2 ile 3 hafta öncesi ile ilgili özel günden 3 gün sonrası arasında değişen bir aralıkta gelişiyor hediyeleşmemiz. Bu sene de pek farklı olmadı. Ancak ben, tüm hediye paketlerini birarada görmek, onları uzun uzun incelemek, kurdalelerine dokunmak ve fotoğraflamak istediğimden, bunları biriktirdim ve bugün açtım :) Bazen firmalardan blogla ilgili gelen hediyeleri ve arkadaşlarımdan gelen bazı hediyeleri instagramdan paylaştığım oluyor ancak aile hediyelerinin özel olduğuna inanıyorum ve paylaşmayı düşünmüyorum. Yani bu paketlerin içinde ne olduğunu göremeyeceksiniz... desem de, yılın son nefret edilen kişisi olmak istemediğim için bir tanesini sizlerle paylaşacağım.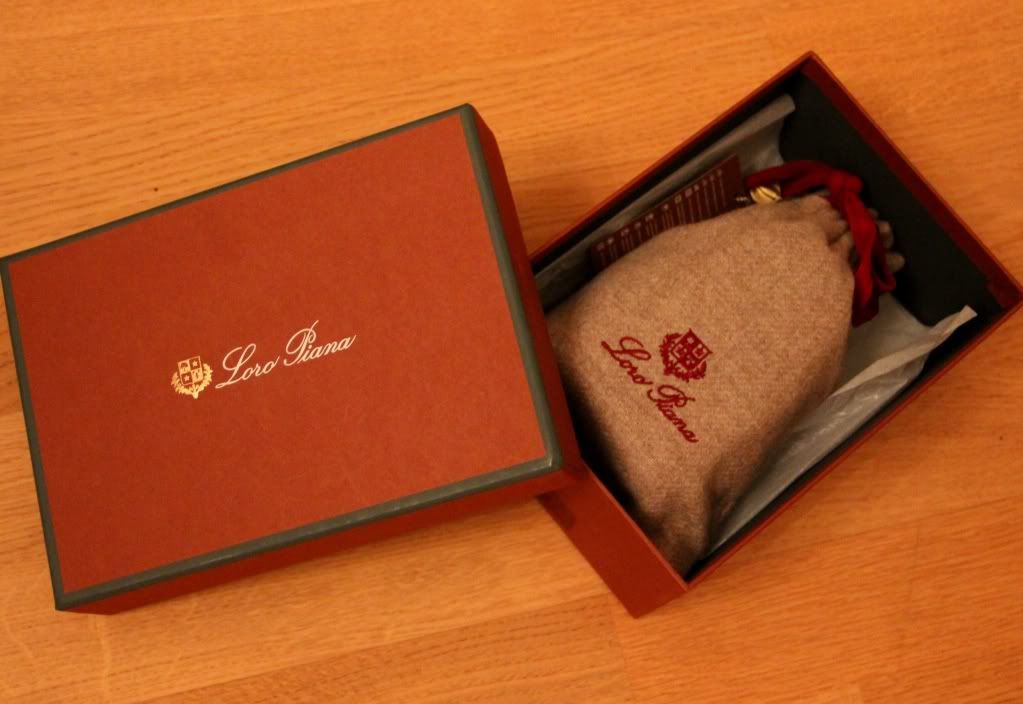 Yes, the gift I am unwrapping with you is the Loro Piana box. I love this brand and always cashmere, softness and high quality appear on my mind when I think of Loro Piana.
Sizlerle birlikte açmayı seçtiğim hediye Loro Piana kutusu. Ben bu markayı çok seviyorum çünkü Loro Piana deyince aklıma ilk gelen 3 şey; kaşmir, yumuşak dokular ve yüksek kalite.
These cashmere slippers of Loro Piana are divine. Very soft, so comfy and just adorable.
Kutudan Loro Piana'nın kaşmir ev ayakkabıları çıkınca inanılmaz sevindim. Yumuşacık, konforlu ve bu özelliklerinden dolayı kendisine aşık oldum. Hele rengine ne demeli? :)