Last week and the weekend have been very busy for me with work and meetings but Saturday evening had some fun elements, to be honest :) First, I went to Nisantasi to stop by the New Year's party at Brandroom and then headed to Le Meridien Hotel for the masquerade they organized to celebrate the New Year.
Geçen hafta ve hafta sonum üst üste iş ve toplantılar ile doluydu ancak Cumartesi akşamı biraz eğlenmeye fırsat bulabildim. Önce Brandroom'un yılbaşı partisine uğradım, ardından Le Meridien Otel'in davet ettiği maskeli baloya geçtim.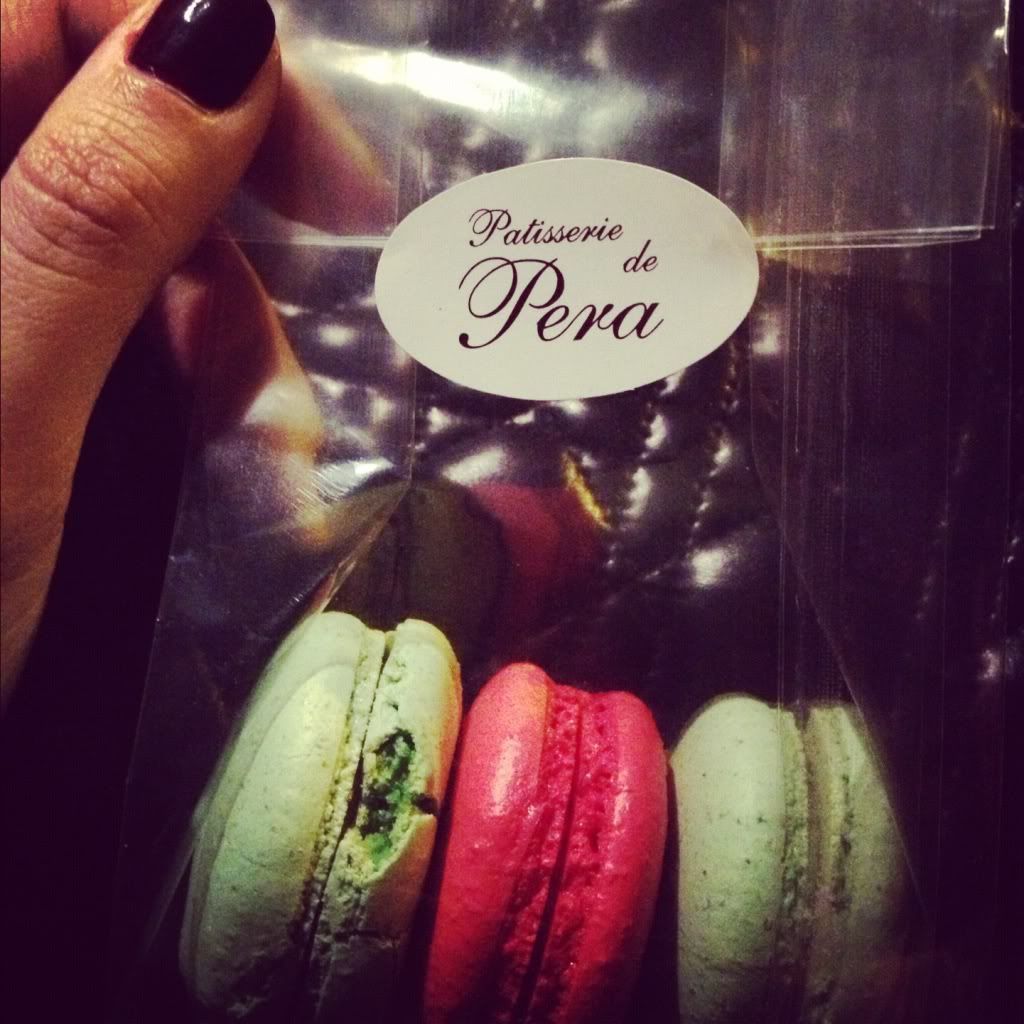 Brandroom'un içinde yer alan Patisserie de Pera'nın makaronları bir harika!
Can Direkli'nin maskesine hepimiz bayildik
Ruya Buyuktetik ve gecenin mimarlarindan Zet(Zuhal)
I am wearing
Machka dress/elbise, Christian Louboutin patent leather heels /rugan ayakkabı, eşimin ve benim maskelerimiz Venedik'ten orjinal Venedik maskeleri / my husband's and my masks are original Venetian masks
(to remember my sister's Venice inspired wedding and to see other masks we brought from Venice for the wedding, click
HERE
Kardeşimin Venedik temalı düğününü hatırlamak ve bu düğün için getirttiğimiz diğer Venedik maskelerini görmek için
BURAYA
tıklayın)