"yeme sanatı"
yazılarımı artık ayda bir yayınlayacağım ve ilk durağımız Fratelli La Bufala Akbatı.
As a part of my "Art of Eating" articles, I have visited the Italian restaurant Fratelli la Bufala last week and tasted Chef's special dishes.
La Bufalata
Mekanın en meşhur ürünlerinden biri olan manda sütünden mozarella. Bu gördüğünüz türdeki mozarellayı kestiğiniz anda içinden krema akıyor. Süt kokan bu lezzetli peyniri genelde domates ve rokayla, bazen de pesto sos ile sunarlar ancak Akbatı şubesi, tüm yemeklerde olduğu gibi mozarella sunumunda da farklılık amaçlamış ve ızgara sebzeler ve közde patlıcan ile sunmuş. Peynir zaten çok lezzetli idi, ben sebze çok sevdiğim için bu sunum beni fazlasıyla memnun etti.
Salmone Affumicato
Somon füme ve krem peynirin bu harika buluşmasına çıtır hamur parçaları ve yeşil elma eşlik ediyor. Sıcak yemeklere geçmeden önce harika bir başlangıç.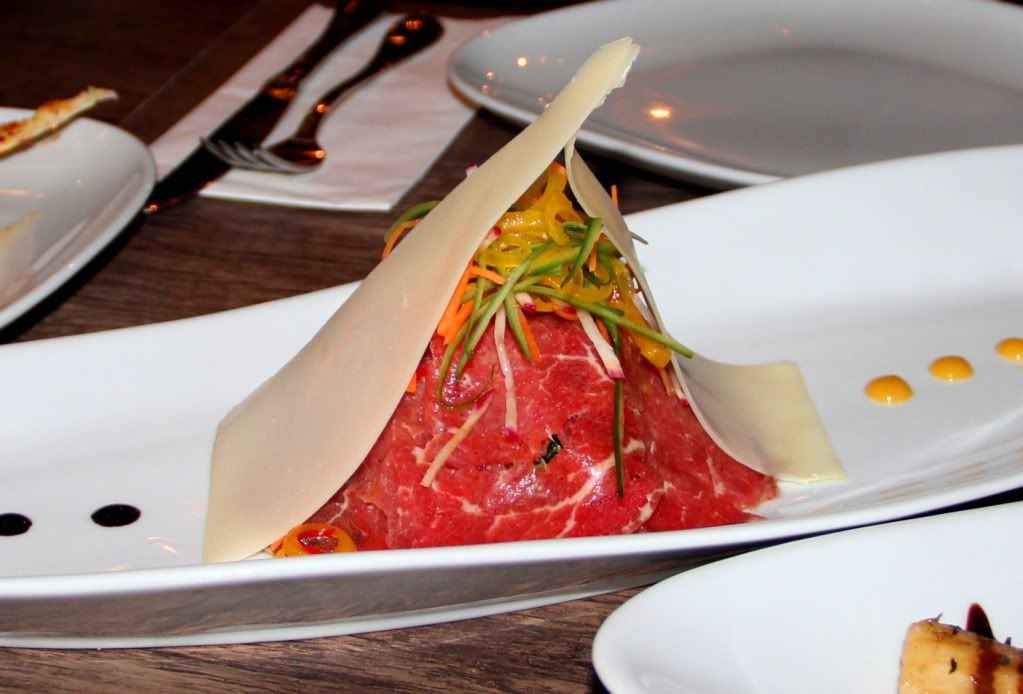 Carpaccio di Manzo
Bir İtalyan klasiği olan Dana Carpaccio sunumunda parmesan peynirine sadık kalınmış ancak farklılık olarak carpaccio tepesine tıraşlanmış sebzeler ve altında marul ve roka karışımı bir salata ile sunuluyor.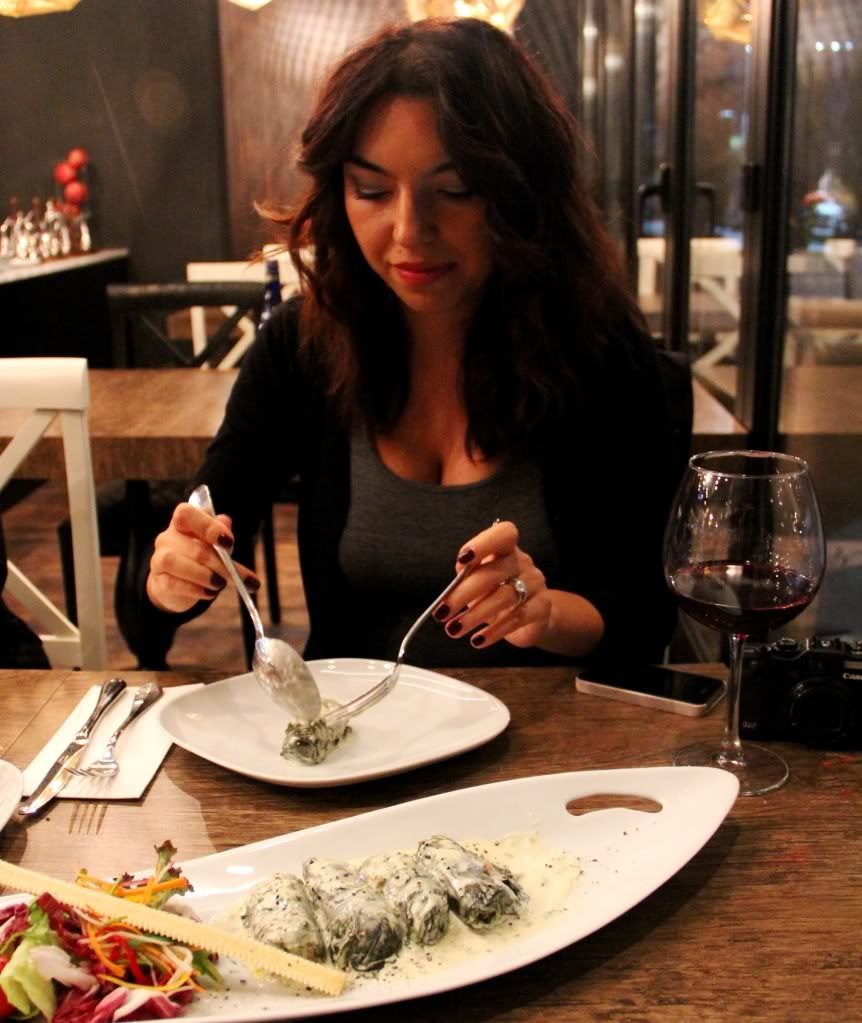 Etli Pazı Sarma
Evet, diğer Fratelli şubelerinde göremeyeceğiniz özel bir yemek etli sarma, Akbatı şubesinde mevcut. Şef Adem Kahraman'ın İtalyan şeflere sunduğu ve büyük beğeni kazanan harika bir lezzet. Aslında bildiğimiz etli sarma ancak yoğurt yerine krema ve baharatlar ile servis ediliyor. Krema kulağa ağır geliyor ancak yoğurtlu pazı sarmadan daha hafif olduğunu söylesem inanır mısınız? Öğrendiğime göre İtalya'daki bazı şubelerin menülerine de girecekmiş bu yemek. Dolmamızın uluslararası alanda Yunan egemenliğinden çıkması açısından harika bir adım.
Valtelline Pizza
Normalde daha sulu olan Napoli pizzası burada biraz daha kuru yapılmaya başlanmış. Bu tip sulu pizzaya alışkın olmayan müşterilerin talepleri göz önünde bulundurulmuş ancak umarım bu bir geçiş dönemidir ve gerçek Napoli pizzasını yapmaya geri dönerler. Bresaola, roka, mozarella ve parmesanın biraraya geldiği bu pizza zaten benim en sevdiğim Italyan pizzalarından biridir. Çok da lezzetli pişirmişler.
Yemeklerden sonra mekanı ve mutfağı gezdik.
After dinner, we had a tour inside the restaurant and also paid a visit to the kitchen in order to see where the magic happens :)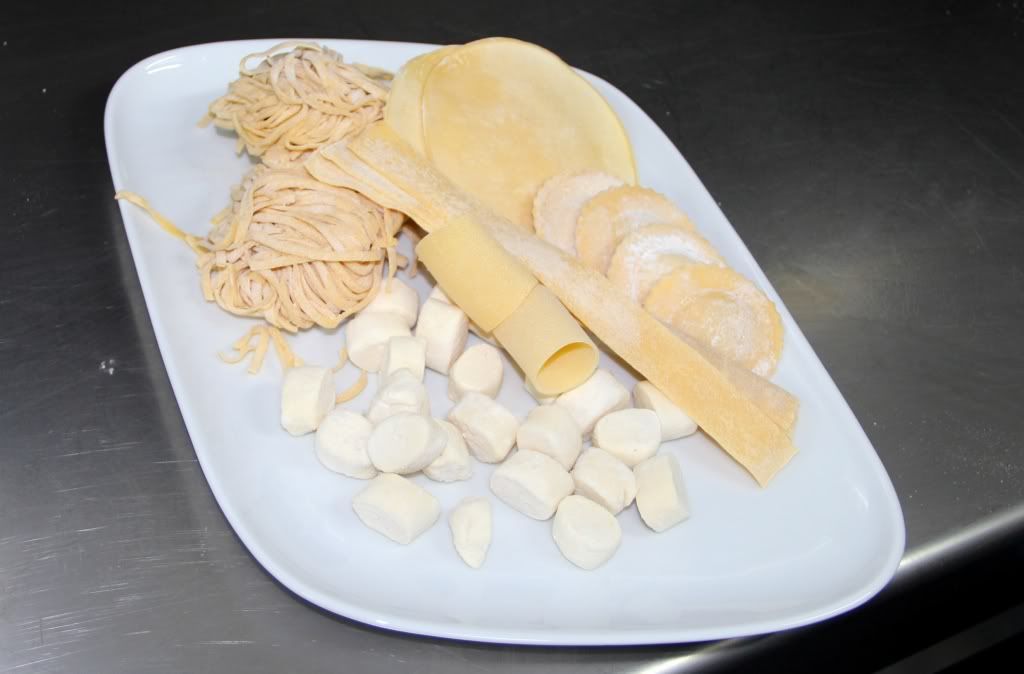 Fresh pasta / Biz tatmadık ancak ravioli, fettucini ve gnocchi çok güzel görünüyor
Lovely Italian restaurant, very close to the industrial zones and to Atatürk airport. I strongly recommend you to visit this place for delicious food and good service.