I like being comfortable on Sundays but still want to keep the wow factor. As I have already shared before, I like dressing up according to my mood of the day and on Sunday, my mood was perfect for a rock-chic look.
Pazar gunleri rahat olmayı çok seviyorum ancak yine de sıradan bir kot kazak ile evden çıkamıyorum. Şehirde eşofman giymeyi de hiç sevmediğimden (eşofman bence sporda, evde ve spa temalı tatiller için uygundur) rahat pantalon ve taytlar ile düz botlar kurtarıcım oluyor. Benim stilimin temelini oluşturan, klasik parçaları kullanırken içine eğlenceli bir unsur ekleme konusu da, iş hayatında olduğu gibi, rahat kombinleri yaparken de yine kilit nokta. Bu kombinde sizce o eğlenceli parça hangisi?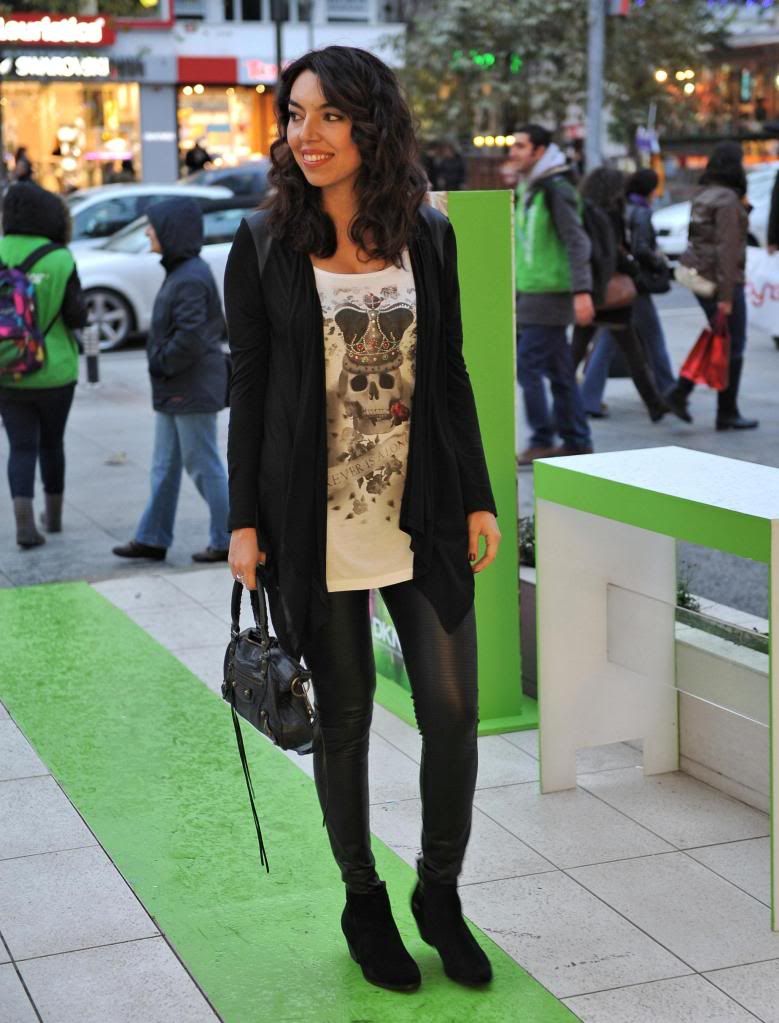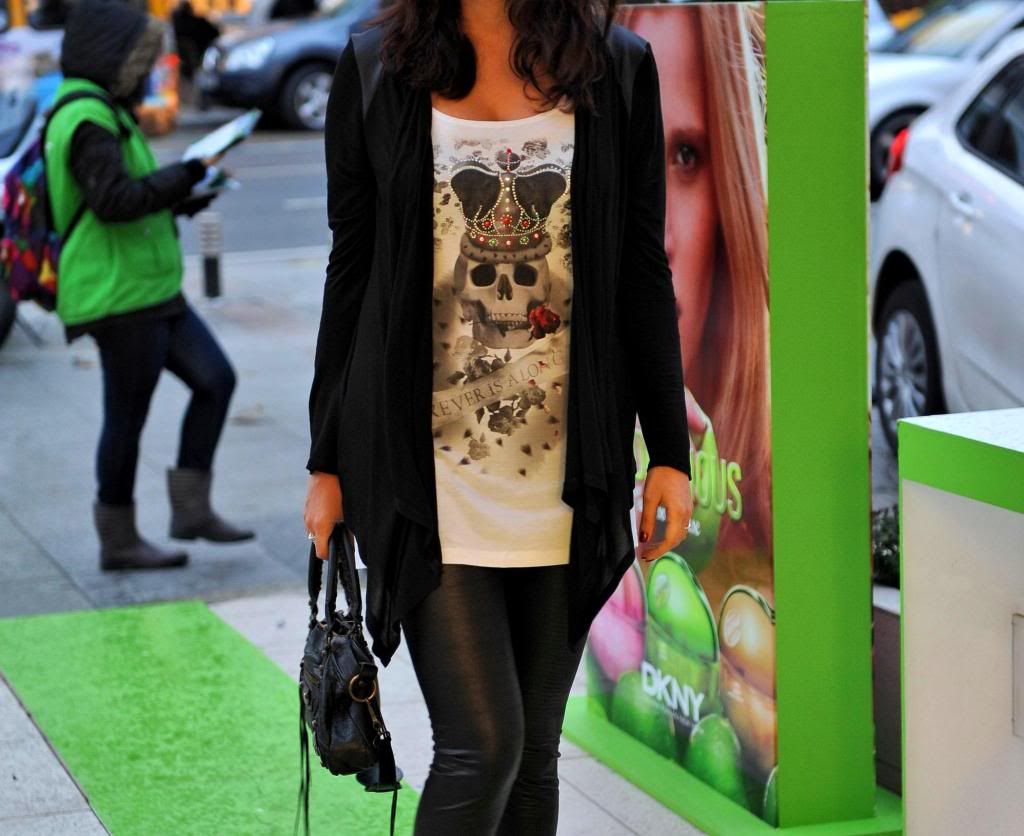 Balenciaga handbag/çanta, Zara cardigan/hırka, t-shirt from Paris, Calzedonia leggings/tayt, Top Shop boots/bot.
Make up by Estee Lauder team at FOB loves Estee event
Thanks a lot to Serkan for the photos.